Rocky Mountain State Games
Friday, July 15th and Saturday, July 16th, 2022
Soccer Haus, 4845 List Dr, Colorado Springs, CO
The U.S. Taekwondo Center is proud to host the Rocky Mountain State Games, which will be held at Soccer Haus in Colorado Springs, Colorado, USA!

This Taekwondo tournament and festival will feature events for ALL students to compete in and watch including Sparring, Board Breaking, Traditional and Creative Poomsae, Spinning Hook Kick, Jumping High Kick, various Power Breaking events, and one of the nation's largest Demonstration Team competitions. Taekwondo students white belt and above from the U.S. and around the world can compete in multiple events alone or in teams.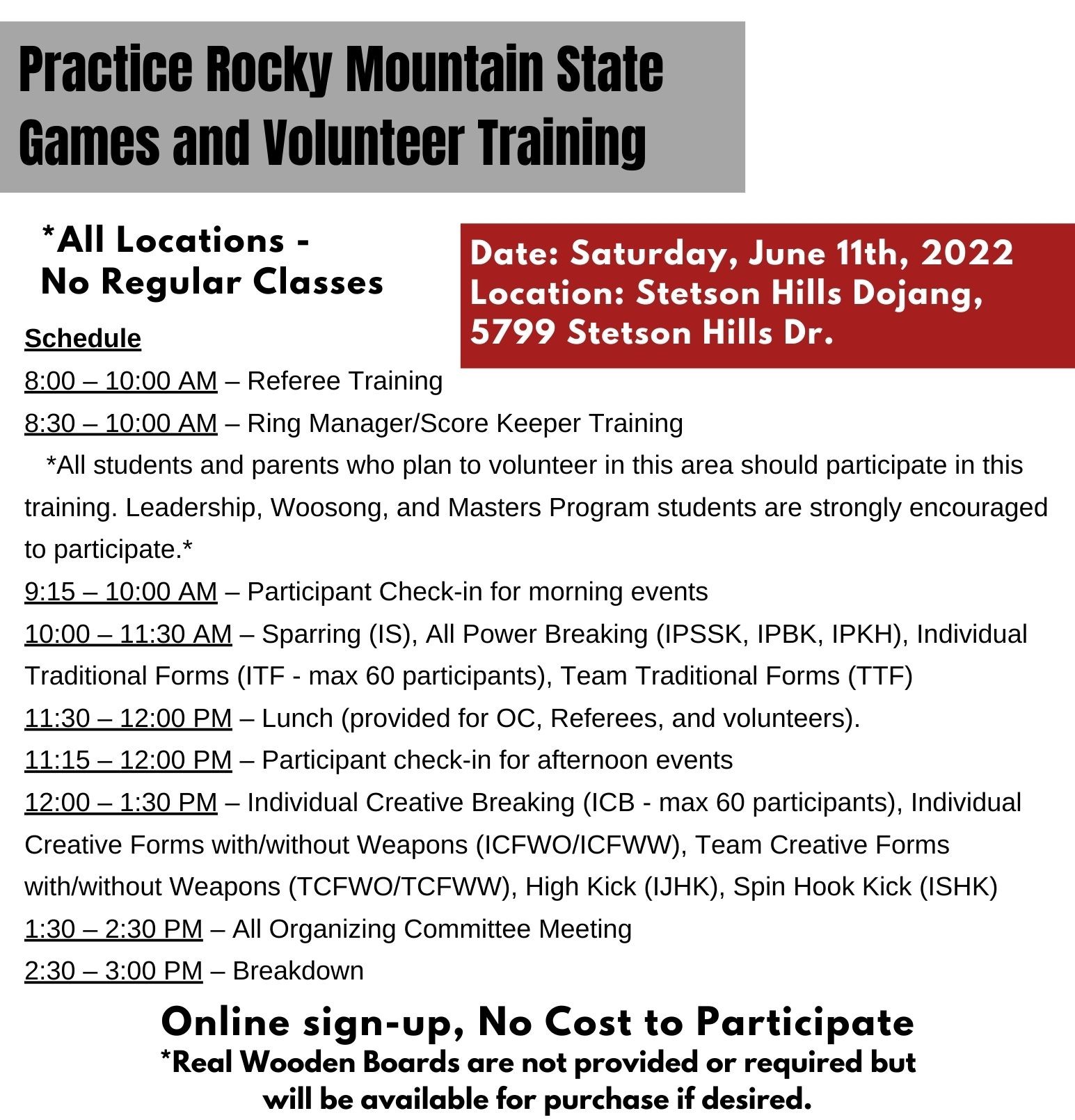 Register for our Practice Rocky Mountain State Games HERE
Participants must register
HERE
U.S. Taekwondo Center Student Packet
Take advantage of our Early Bird pricing to save money. Early Bird prices will run until midnight, June 22nd. All registration will close at 10am on Wednesday, July 13th.
U.S. Taekwondo Center students are required to have four red stars before they test for their Black Belt. By competing at the Rocky Mountain State Games, students will earn one red star.