LEADING BY EXAMPLE
At the U.S. Taekwondo Center, we want to impact the lives of our students and the lives of other children and families in our community. We are committed to making a difference, which is why we participate in multiple community partnerships, volunteer activities, and foundations. We believe in leading by example; we want our efforts to inspire students to take ownership in caring for our society. As a parent of a U.S. Taekwondo Center student, you can watch your child grow in generosity, empathy, responsibility, leadership, and a desire to change the world around them.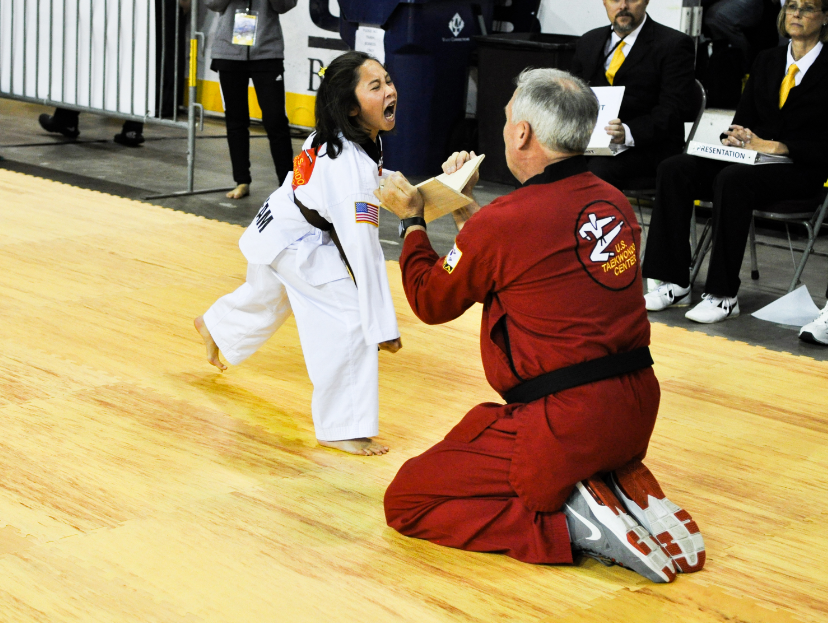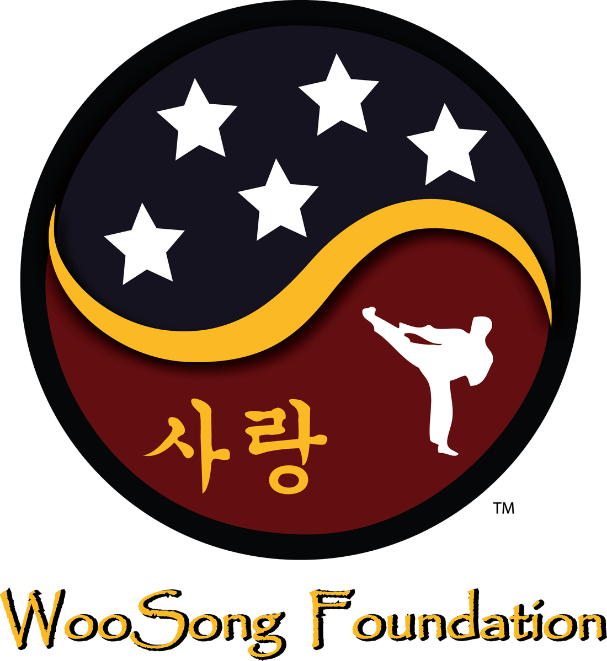 THE WOOSONG FOUNDATION
The WooSong Foundation is an indepdent non-profit that was created by some of Grandmaster Lee's students in 2012 to provide scholarships for students who want to learn and experience Taekwondo, but do not have the financial means to participate. We believe that Taekwondo is for everyone, so, with the WooSong Foundation, we've made a way for more people to experience the benefits of Taekwondo.
"WooSong" is actually Grandmaster Lee's nickname. "Woo" means "want to be friends" or "friend" in Korean, and "Song" means "pine tree" or "evergreen." An evergreen tree keeps its leaves through all seasons; it represents loyalty, a firm foundation, trust, and strength. At the U.S. Taekwondo Center, students get to be part of a community that's built on a firm foundation of loyalty, respect, and trust; and, they get to adopt that foundation to build on for their futures.
SPONSORSHIPS & OPPORTUNITIES
At U.S. Taekwondo Center, we train more than 1,200 students at our 5 locations across Colorado Springs and Monument. And, we host some of the largest events in the country for Taekwondo. If you're a business looking for more exposure, or you want to be part of one of our local-charity fundraisers, get in touch with us today. We would love to help get your business's name out there or help you host an amazing event.
"Awesome martial arts school. It's great for my son, they teach kids to be positive and respectful. My son loves the classes, he looks forward to it all week. Highly recommended."
C.C., Parent
"The staff are extremely helpful and encouraging. I see my kids continuing to learn respect for themselves and others as well as growing in self discipline."
Paula, Parent
"My daughter started a trial program where the USTC instructors came to her school after hours. She instantly fell in love with it and I was soon to follow."
Eric, Parent.
"My experience at the U.S. Taekwondo Center (Monument, CO) over the last 2+ years has been nothing short of fantastic. Master Lee, the instructors and administrative staff have all been marvelous. "
Robert, Student
"I am so thankful for USTC Monument! The staff is compassionate and helpful and we are able to train side by side with our children. I've watched my children gain confidence, discipline, and respect."
Sara, Parent
"USTC is Fantastic! They have wonderful staff, truly concerned about not just the students, but their whole families. I cannot recommend USTC highly enough, I am delighted to be a part of the USTC family!"
Zachary, Student.
CHARACTER GROWS
WITH COMMITMENT.
FIND YOUR LOCATION
Select a location for directions, landmarks, hours, and contact information.