Annual Dave Young Safety Seminars
Monday, September 12th, 2022 – Friday, September 16th, 2022
ALL U.S. Taekwondo Center locations
Our Annual Safety Week is held at ALL of our U.S. Taekwondo Center locations. Our goal is to teach our students and community through seminars focused on common safety topics such as active shooter situations, bullying prevention, and child abduction prevention. Seminars will be led by Dave Young. He has over 30 years of experience in military and police training and is the founder of U.S. Fighting Systems. You will learn FIELD-PROVEN techniques and information to keep you and your family safe. Don't miss these exclusive seminars!
Most of these seminars are open to the public as well. Non USTC Members are free. Students are $10/person OR $20/family. You can also purchase both seminars on one day for only $30 for the whole family. If you bring a non USTC Member to a seminar, you will receive a free registration ($10 value).
Follow the links below to register for seminars hosted at: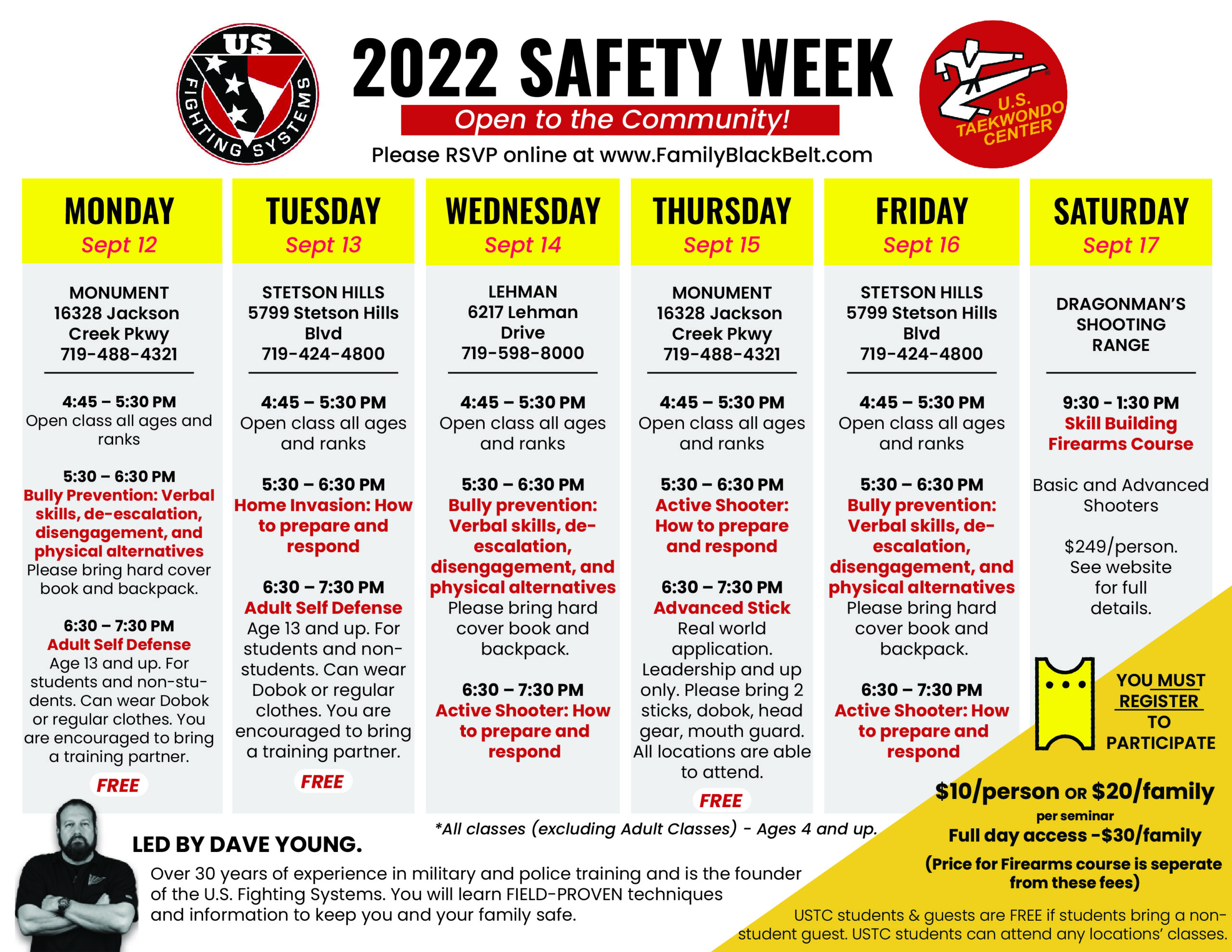 Dave Young Firearms Course
Saturday, September 17th, 2022
Dave Young is a world-renowned military and police trainer. This "Skill Building Firearms Course," is 4 hours. This hands-on workshop will require active participation in all group exercises and activities through guided discovery, building basic and sub-skills and developing core skills to increase performance during all stages of operating a firearm. For full details and to sign-up, click HERE.